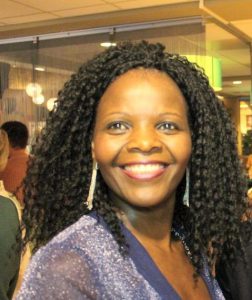 Composition: Soloist, voice+ backing tracks.
Genre: South African Popular Contemporary & oldies, Opera & Pop music. Audience get to discover or better still get surprised with forgotten album tracks.
Artist Info:
Zoë Dlamini is a Singer/ Entertainer, combining songs with backing tracks that allow her to sing Authentic Cultural Songs. The playlist includes music from different genres , a perfect choice for a tasteful music backdrop for cocktails/dinners, parties, conferences/congresses and more. For other events her repertoire is always adjusted to best suite the specific nature of events and audience. Zoë's music takes the audience into a journey of yesteryear hits. Importantly is her willingness to take special requests ensuring a happy audience and clients!!
Singing South African music complimented in distinctive sounds supporting her mission of sharing her heritage/culture for a better image of Africa. Singing old classics from famous South African Musicians. Fantastic repertoire are: Ibhabhalazi, Pata Pata Artist included are Miriam Makeba. Alongside Zoë is the Founder and Owner of Zoe Zulu Productions.
NOTEWORTHY PERFOMANCES:
2018 INTERNATIONAL WOMEN'S DAY THEATER 'T MOZAÏEK WIJCHEN
2018 INTERNATIONAL WOMEN'S DAY PARK THEATER EINDHOVEN
2018 THE AFRICA FESTIVAL DENHAAG
2018 NABC AMBASSADORS DINNER 2018 RABOBANK HEADQUARTERS UTRECHT
Budget Indicator
€ 300 - € 3.000
Please note this is merely a guide if you submit a booking enquiry. You will receive an exact quote based on the unique details of your event.