Ndebele Group Painting Creative Workshop
€10.00
What You Get
A painting activity which teaches artwork using paint brushes in various shapes and asymmetric abstract art.
Duration: 120 Min
For Whom: Children/Groups and Corporations
Group Price: €17.50 per person (maximum 15)
Corporations: €20 per person
Beschrijving
Join this workshop!
Gerelateerde producten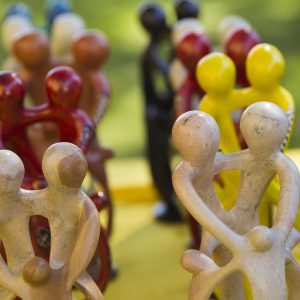 Arts & Crafts Demonstration Festivals
What you get
Hand Craft from Southern Africa
African Curios
At Zoe Zulu Productions; browser, tourists and visitors to our fairs are all guaranteed to find a 'One-Of-A- Kind' keepsake, gift or memento. We have hand crafted items such as beaded keyrings of Africa's 'Big 5', authentic Zulu love letters ', Christmas ornaments and much more – all of which make beautiful gifts or even to put in your Christmas hamper.
These unique items are all made by local crafts people in their rural settings and cannot be found in stores or shopping malls, so come and find us in all Festivals, Fairs and Fates.
We primarily promote woman artisans and skilled craft workers who create stunning work in beads, wire, wood, clay, raffia, cotton and many other beautiful art mediums. These creations are all crafted by skilled workers in their own environment and communities spread throughout Southern Africa.
Zoe Dlamini-Sas, the founder and owner of Zoe Zulu Productions, personally sources and purchases all of these items to promote and market within the EU. This, besides enhancing her other numerous and varied business activities, also promotes and uplifts local African communities, many of which invariably have little, if any, other source of income.
Apart from buying a beautiful authentic African gift for yourself, your family or your friends, you are also at the same time helping, in many cases whole families and communities, not only to support themselves, but also to preserve their traditions, art and culture.
For those who cannot travel to Africa – then let us bring Africa to you.
TANDLA TIYAGEZANA: TWO HAND WASH EACH OTHER
A Swazi proverb
Price: Ranges from €6 upwards
€

6.00
Toevoegen aan winkelwagen