Winkelmand bekijken
"African Dance Workshop/ Sophiatown Dance" is toegevoegd aan je winkelmand.
Ndebele Individual Painting
€15.00
What You Get
This painting activity teaches artwork using paint brushes in various shapes and asymmetric abstract art.
Duration: 90 Min
For Whom: Individually for all ages but ideal for very young children from 3 years. Parents Welcome.
Price: €15 per person
Beschrijving
Join this workshop!
Gerelateerde producten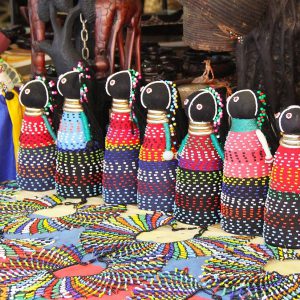 Ndebele or Swazi Doll Making
What You Get
This activity includes working with African textile (Tishweshwe fabric) from Southern Africa, bringing an experience and knowledge about the uses of regalia and patterns on materials. Usable recyclable plastic bottles are used for this activity, its purpose to also educate as well as having fun exploring culture diversity.
Duration: 75 Min
For Whom: All children from 4 years of age, advisable to be accompanied (maximum 15)
Inclusive of all materials and refreshments
Group Price: €225 (maximum 15)
€

225.00
In winkelmand